Apple MacBook Computer Repairs in Malta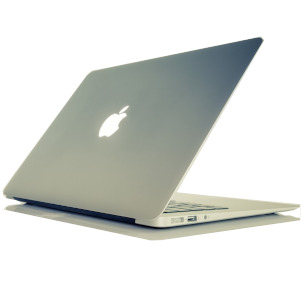 We specialize in Mac Laptop Repairs.
We offer Macbook Screen Repair, Macbook Pro and Unibody Service, Powerbooks and all other Apple models needing anything from screen replacement to water damage and diagnostics.
From malfunctioning screens and glitchy buttons/switches to dying batteries and loose connections, here at PULPTECH Malta we have seen it all, and can give you a thorough and accurate diagnosis of your Macbook's problems, what repairs are needed to resolve the issues, how long it will take, and an accurate quote for the services. Before you decide to turn your Macbook in for a completely different refurbished device (i.e. not new) and wait several weeks for the return, let the experienced professionals at PULPTECH Malta diagnose your Macbook for you and give you an exact assessment of what needs to be repaired. With a thorough diagnostic, you will be better equipped to make the right decision of what to do with your malfunctioning Macbook.iphone repairs malta. ipad repairs malta
We know how frustrating it is when your Macbook isn't functioning properly. Especially if you're not certain what the malfunction may be. We can run a complete diagnostic test on your Macbook to determine what parts need to be repaired. We will send you a quote and no repairs will be made on your device until you approve them.
PULPTECH Malta will make your repair quick and painless. Simply send us your Macbook, we run a full diagnostic test to locate the problem, our experts make the repair with high quality parts, test it to make sure everything is working properly and then one of our reps will call you to pick it up. iphone repairs malta. ipad repairs malta
We value our customers and strive to provide them with excellent service, quality parts, and skilled repair technicians. We offer warranties on all work completed and guarantee that we will fix or replace any part that fails while under warranty.
For enquires please contact us on customercare@pulptechmalta.com or call us on 27480728 (during shop hours)
We Specialize on all MacBook repairs, some are:
1eMac G4/700 A10021eMac G4/800 A10021eMac G4/800 (ATI) A10021eMac G4/1.0 (ATI) A10021eMac G4/1.25 (USB 2.0)A10021eMac G4/1.42 (2005)A10021iBook G3/300 (Original/Clamshell)M24531iBook G3/366 SE (Original/Clamshell)M24531iBook G3/366 (Firewire/Clamshell)M64111iBook G3/466 SE (Firewire/Clamshell)M64111iBook G3/500 (Dual USB – Tr)M64971iBook G3/500 (Late 2001 – Tr)M64971iBook G3/600 (Late 2001 – Tr)M64971iBook G3/600 14-Inch (Early 2002 – Tr)M84131iBook G3/600 (16 VRAM – Tr)A10051iBook G3/700 (16 VRAM – Tr)A10051iBook G3/700 14-Inch (16 VRAM – Tr)A10071iBook G3/700 (16 VRAM – Op)A10051iBook G3/800 (32 VRAM – Tr)A10051iBook G3/800 14-Inch (32 VRAM – Tr)A10071iBook G3/800 (Early 2003 – Op)A10051iBook G3/900 (Early 2003 – Op)A10051iBook G3/900 14-Inch (Early 2003 – Op)A10071iBook G4/800 12-Inch (Original – Op)A10541iBook G4/933 14-Inch (Original – Op)A10551iBook G4/1.0 14-Inch (Original – Op)A10551iBook G4/1.0 12-Inch (Early 2004 – Op)A10541iBook G4/1.0 14-Inch (Early 2004 – Op)A10551iBook G4/1.2 14-Inch (Early 2004 – Op)A10551iBook G4/1.2 12-Inch (Late 2004 – Op)A10541iBook G4/1.33 14-Inch (Late 2004 – Op)A10551iBook G4/1.33 12-Inch (Mid-2005 – Op)A11331iBook G4/1.42 14-Inch (Mid-2005 – Op)A11341iMac G3/233 Original – Bondi (Rev. A & B)M49841iMac G3/266 (Fruit Colors)M49841iMac G3/333 (Fruit Colors)M49841iMac G3/350 (Slot Loading – Blueberry)M55211iMac G3/400 DV (Slot Loading – Fruit)M55211iMac G3/400 DV SE (Slot Loading)M55211iMac G3/350 (Summer 2000 – Indigo)M55211iMac G3/400 DV (Summer 2000 – I/R)M55211iMac G3/450 DV+ (Summer 2000)M55211iMac G3/500 DV SE (Summer 2000)M55211iMac G3/400 (Early 2001 – Indigo)M55211iMac G3/500 (Early 2001 – Flower/Blue)M55211iMac G3/600 SE (Early 2001)M55211iMac G3/500 (Summer 2001 – I/S)M55211iMac G3/600 (Summer 2001)M55211iMac G3/700 SE (Summer 2001)M55211iMac G4/700 (Flat Panel)M64981iMac G4/800 (Flat Panel)M64981iMac G4/800 17-Inch (Flat Panel)M64981iMac G4/800 – X Only (Flat Panel)M64981iMac G4/1.0 17-Inch (Flat Panel)M64981iMac G4/1.0 15-Inch "FP" (USB 2.0)M64981iMac G4/1.25 17-Inch "FP" (USB 2.0)M64981iMac G4/1.25 20-Inch "FP" (USB 2.0)A10651iMac G5/1.6 17-InchA10581iMac G5/1.8 17-InchA10581iMac G5/1.8 20-InchA10761iMac G5/1.8 17-Inch (ALS)A10581iMac G5/2.0 17-Inch (ALS)A10581iMac G5/2.0 20-Inch (ALS)A10761iMac G5/1.9 17-Inch (iSight)A11441iMac G5/2.1 20-Inch (iSight)A11451iMac "Core Duo" 1.83 17-InchA11731iMac "Core Duo" 2.0 20-InchA11741iMac "Core Duo" 1.83 17-Inch (IG)A11951iMac "Core 2 Duo" 1.83 17-Inch (IG)A11951iMac "Core 2 Duo" 2.0 17-InchA12081iMac "Core 2 Duo" 2.16 17-InchA12081iMac "Core 2 Duo" 2.16 20-InchA12071iMac "Core 2 Duo" 2.33 20-InchA12071iMac "Core 2 Duo" 2.16 24-InchA12001iMac "Core 2 Duo" 2.33 24-InchA12001iMac "Core 2 Duo" 2.0 20-Inch (Al)A12241iMac "Core 2 Duo" 2.4 20-Inch (Al)A12241iMac "Core 2 Duo" 2.4 24-Inch (Al)A12251iMac "Core 2 Extreme" 2.8 24-Inch (Al)A12251iMac "Core 2 Duo" 2.4 20-Inch (Early 2008)A12241iMac "Core 2 Duo" 2.66 20-Inch (Early 2008)A12241iMac "Core 2 Duo" 2.8 24-Inch (Early 2008)A12251iMac "Core 2 Duo" 3.06 24-Inch (Early 2008)A12251iMac "Core 2 Duo" 2.66 20-Inch (Early 2009)A12241iMac "Core 2 Duo" 2.66 24-Inch (Early 2009)A12251iMac "Core 2 Duo" 2.93 24-Inch (Early 2009)A12251iMac "Core 2 Duo" 3.06 24-Inch (Early 2009)A12251iMac "Core 2 Duo" 2.0 20-Inch (Mid-2009)A12241iMac "Core 2 Duo" 2.26 20-Inch (Mid-2009)A12241iMac "Core 2 Duo" 3.06 21.5-Inch (Late 2009)A13111iMac "Core 2 Duo" 3.33 21.5-Inch (Late 2009)A13111iMac "Core 2 Duo" 3.06 27-Inch (Late 2009)A13121iMac "Core 2 Duo" 3.33 27-Inch (Late 2009)A13121iMac "Core i5" 2.66 27-Inch (Late 2009)A13121iMac "Core i7" 2.8 27-Inch (Late 2009)A13121iMac "Core i3" 3.06 21.5-Inch (Mid-2010)A13111iMac "Core i3" 3.2 21.5-Inch (Mid-2010)A13111iMac "Core i5" 3.6 21.5-Inch (Mid-2010)A13111iMac "Core i3" 3.2 27-Inch (Mid-2010)A13121iMac "Core i5" 2.8 27-Inch (Mid-2010)A13121iMac "Core i5" 3.6 27-Inch (Mid-2010)A13121iMac "Core i7" 2.93 27-Inch (Mid-2010)A13121iMac "Core i5" 2.5 21.5-Inch (Mid-2011)A13111iMac "Core i5" 2.7 21.5-Inch (Mid-2011)A13111iMac "Core i7" 2.8 21.5-Inch (Mid-2011)A13111iMac "Core i5" 2.7 27-Inch (Mid-2011)A13121iMac "Core i5" 3.1 27-Inch (Mid-2011)A13121iMac "Core i7" 3.4 27-Inch (Mid-2011)A13121iMac "Core i3" 3.1 21.5-Inch (Late 2011)A13111iMac "Core i5" 2.7 21.5-Inch (Late 2012)A14181iMac "Core i5" 2.9 21.5-Inch (Late 2012)A14181iMac "Core i7" 3.1 21.5-Inch (Late 2012)A14181iMac "Core i5" 2.9 27-Inch (Late 2012)A14191iMac "Core i5" 3.2 27-Inch (Late 2012)A14191iMac "Core i7" 3.4 27-Inch (Late 2012)A14191iMac "Core i3" 3.3 21.5-Inch (Early 2013)A14181iMac "Core i5" 2.7 21.5-Inch (Late 2013)A14181iMac "Core i5" 2.9 21.5-Inch (Late 2013)A14181iMac "Core i7" 3.1 21.5-Inch (Late 2013)A14181iMac "Core i5" 3.2 27-Inch (Late 2013)A14191iMac "Core i5" 3.4 27-Inch (Late 2013)A14191iMac "Core i7" 3.5 27-Inch (Late 2013)A14191iMac "Core i5" 1.4 21.5-Inch (Mid-2014)A14181iMac "Core i5" 3.5 27-Inch (5K, Late 2014)A14191iMac "Core i7" 4.0 27-Inch (5K, Late 2014)A14191iMac "Core i5" 3.3 27-Inch (5K, Mid-2015)A14191iMac "Core i5" 1.6 21.5-Inch (Late 2015)A14181iMac "Core i5" 2.8 21.5-Inch (Late 2015)A14181iMac "Core i5" 3.1 21.5-Inch (4K, Late 2015)A14181iMac "Core i7" 3.3 21.5-Inch (4K, Late 2015)A14181iMac "Core i5" 3.2 27-Inch (5K, Late 2015)A14191iMac "Core i5" 3.3 27-Inch (5K, Late 2015)A14191iMac "Core i7" 4.0 27-Inch (5K, Late 2015)A14191iMac "Core i5" 2.3 21.5-Inch (Mid-2017)A14181iMac "Core i5" 3.0 21.5-Inch (4K, Mid-2017)A14181iMac "Core i5" 3.4 21.5-Inch (4K, Mid-2017)A14181iMac "Core i7" 3.6 21.5-Inch (4K, Mid-2017)A14181iMac "Core i5" 3.4 27-Inch (5K, Mid-2017)A14191iMac "Core i5" 3.5 27-Inch (5K, Mid-2017)A14191iMac "Core i5" 3.8 27-Inch (5K, Mid-2017)A14191iMac "Core i7" 4.2 27-Inch (5K, Mid-2017)A14191iMac "Core i3" 3.6 21.5-Inch (4K, 2019)A21161iMac "Core i5" 3.0 21.5-Inch (4K, 2019)A21161iMac "Core i7" 3.2 21.5-Inch (4K, 2019)A21161iMac "Core i5" 3.0 27-Inch (5K, 2019)A21151iMac "Core i5" 3.1 27-Inch (5K, 2019)A21151iMac "Core i5" 3.7 27-Inch (5K, 2019)A21151iMac "Core i9" 3.6 27-Inch (5K, 2019)A21151iMac Pro "8-Core" 3.2 27-Inch (5K, Late 2017)A18621iMac Pro "10-Core" 3.0 27-Inch (5K, Late 2017)A18621iMac Pro "14-Core" 2.5 27-Inch (5K, Late 2017)A18621iMac Pro "18-Core" 2.3 27-Inch (5K, Late 2017)A18621Mac mini G4/1.25A11031Mac mini G4/1.42A11031Mac mini G4/1.33A11031Mac mini G4/1.5A11031Mac mini "Core Solo" 1.5A11761Mac mini "Core Duo" 1.66A11761Mac mini "Core Duo" 1.83A11761Mac mini "Core 2 Duo" 1.83A11761Mac mini "Core 2 Duo" 2.0A11761Mac mini "Core 2 Duo" 2.0 (Early 2009)A12831Mac mini "Core 2 Duo" 2.26 (Early 2009)A12831Mac mini "Core 2 Duo" 2.26 (Late 2009)A12831Mac mini "Core 2 Duo" 2.53 (Late 2009)A12831Mac mini "Core 2 Duo" 2.66 (Late 2009)A12831Mac mini "Core 2 Duo" 2.53 (Server)A12831Mac mini "Core 2 Duo" 2.4 (Mid-2010)A13471Mac mini "Core 2 Duo" 2.66 (Mid-2010)A13471Mac mini "Core 2 Duo" 2.66 (Server)A13471Mac mini "Core i5" 2.3 (Mid-2011)A13471Mac mini "Core i5" 2.5 (Mid-2011)A13471Mac mini "Core i7" 2.7 (Mid-2011)A13471Mac mini "Core i7" 2.0 (Mid-2011/Server)A13471Mac mini "Core i5" 2.5 (Late 2012)A13471Mac mini "Core i7" 2.3 (Late 2012)A13471Mac mini "Core i7" 2.6 (Late 2012)A13471Mac mini "Core i7" 2.3 (Late 2012/Server)A13471Mac mini "Core i7" 2.6 (Late 2012/Server)A13471Mac mini "Core i5" 1.4 (Late 2014)A13471Mac mini "Core i5" 2.6 (Late 2014)A13471Mac mini "Core i5" 2.8 (Late 2014)A13471Mac mini "Core i7" 3.0 (Late 2014)A13471Mac mini "Core i3" 3.6 (Late 2018)A19931Mac mini "Core i5" 3.0 (Late 2018)A19931Mac mini "Core i7" 3.2 (Late 2018)A19931Mac Pro "Quad Core" 2.0 (Original)A11861Mac Pro "Quad Core" 2.66 (Original)A11861Mac Pro "Quad Core" 3.0 (Original)A11861Mac Pro "Eight Core" 3.0 (2,1)A11861Mac Pro "Quad Core" 2.8 (2008)A11861Mac Pro "Eight Core" 2.8 (2008)A11861Mac Pro "Eight Core" 3.0 (2008)A11861Mac Pro "Eight Core" 3.2 (2008)A11861Mac Pro "Quad Core" 2.66 (2009/Nehalem)A12891Mac Pro "Quad Core" 2.93 (2009/Nehalem)A12891Mac Pro "Quad Core" 3.33 (2009/Nehalem)A12891Mac Pro "Eight Core" 2.26 (2009/Nehalem)A12891Mac Pro "Eight Core" 2.66 (2009/Nehalem)A12891Mac Pro "Eight Core" 2.93 (2009/Nehalem)A12891Mac Pro "Quad Core" 2.8 (2010/Nehalem)A12891Mac Pro "Quad Core" 3.2 (2010/Nehalem)A12891Mac Pro "Six Core" 3.33 (2010/Westmere)A12891Mac Pro "Eight Core" 2.4 (2010/Westmere)A12891Mac Pro "Twelve Core" 2.66 (2010/Westmere)A12891Mac Pro "Twelve Core" 2.93 (2010/Westmere)A12891Mac Pro "Quad Core" 2.8 (Server 2010)A12891Mac Pro "Quad Core" 3.2 (Server 2010)A12891Mac Pro "Six Core" 3.33 (Server 2010)A12891Mac Pro "Eight Core" 2.4 (Server 2010)A12891Mac Pro "Twelve Core" 2.66 (Server 2010)A12891Mac Pro "Twelve Core" 2.93 (Server 2010)A12891Mac Pro "Quad Core" 3.2 (2012/Nehalem)A12891Mac Pro "Six Core" 3.33 (2012/Westmere)A12891Mac Pro "Twelve Core" 2.4 (2012/Westmere)A12891Mac Pro "Twelve Core" 2.66 (2012/Westmere)A12891Mac Pro "Twelve Core" 3.06 (2012/Westmere)A12891Mac Pro "Quad Core" 3.2 (Server 2012)A12891Mac Pro "Six Core" 3.33 (Server 2012)A12891Mac Pro "Twelve Core" 2.4 (Server 2012)A12891Mac Pro "Twelve Core" 2.66 (Server 2012)A12891Mac Pro "Twelve Core" 3.06 (Server 2012)A12891Mac Pro "Quad Core" 3.7 (Late 2013)A14811Mac Pro "Six Core" 3.5 (Late 2013)A14811Mac Pro "Eight Core" 3.0 (Late 2013)A14811Mac Pro "Twelve Core" 2.7 (Late 2013)A14811Mac Pro "Eight Core" 3.5 (2019)A19911Mac Pro "12-Core" 3.3 (2019)A19911Mac Pro "16-Core" 3.2 (2019)A19911Mac Pro "24-Core" 2.7 (2019)A19911Mac Pro "28-Core" 2.5 (2019)A19911Mac Server G3 233 MinitowerM44051Mac Server G3 266 MinitowerM44051Mac Server G3 300 MinitowerM44051Mac Server G3 333 MinitowerM44051Mac Server G3 350 (Blue & White)M51831Mac Server G3 400 (Blue & White)M51831Mac Server G3 450 (Blue & White)M51831Mac Server G4 350 (AGP)M51831Mac Server G4 400 (AGP)M51831Mac Server G4 450 (AGP)M51831Mac Server G4 500 (AGP)M51831Mac Server G4 450 DP (Gigabit)M51831Mac Server G4 500 DP (Gigabit)M51831Mac Server G4 533 (Digital Audio)M51831Mac Server G4 533 DP (Digital Audio)M51831Mac Server G4 733 (Quicksilver)M84931Mac Server G4 800 DP (Quicksilver)M84931Mac Server G4 933 (QS 2002)M84931Mac Server G4 1.0 DP (QS 2002)M84931Mac Server G4 1.0 DP (MDD)M85701Mac Server G4 1.25 DP (MDD)M85701MacBook "Core Duo" 1.83 13″A11811MacBook "Core Duo" 2.0 13″ (White)A11811MacBook "Core Duo" 2.0 13″ (Black)A11811MacBook "Core 2 Duo" 1.83 13″A11811MacBook "Core 2 Duo" 2.0 13″ (White/06)A11811MacBook "Core 2 Duo" 2.0 13″ (Black)A11811MacBook "Core 2 Duo" 2.0 13″ (White/07)A11811MacBook "Core 2 Duo" 2.16 13″ (White)A11811MacBook "Core 2 Duo" 2.16 13″ (Black)A11811MacBook "Core 2 Duo" 2.0 13″ (White-SR)A11811MacBook "Core 2 Duo" 2.2 13″ (White-SR)A11811MacBook "Core 2 Duo" 2.2 13″ (Black-SR)A11811MacBook "Core 2 Duo" 2.1 13″ (White-08)A11811MacBook "Core 2 Duo" 2.4 13″ (White-08)A11811MacBook "Core 2 Duo" 2.4 13″ (Black-08)A11811MacBook "Core 2 Duo" 2.0 13″ (Unibody)A12781MacBook "Core 2 Duo" 2.4 13″ (Unibody)A12781MacBook "Core 2 Duo" 2.0 13″ (White-09)A11811MacBook "Core 2 Duo" 2.13 13″ (White-09)A11811MacBook "Core 2 Duo" 2.26 13″ (Uni/Late 09)A13421MacBook "Core 2 Duo" 2.4 13″ (Mid-2010)A13421MacBook "Core M" 1.1 12″ (Early 2015)A15341MacBook "Core M" 1.2 12″ (Early 2015)A15341MacBook "Core M" 1.3 12″ (Early 2015)A15341MacBook "Core m3″ 1.1 12" (Early 2016)A15341MacBook "Core m5″ 1.2 12" (Early 2016)A15341MacBook "Core m7″ 1.3 12" (Early 2016)A15341MacBook "Core m3″ 1.2 12" (Mid-2017)A15341MacBook "Core i5″ 1.3 12" (Mid-2017)A15341MacBook "Core i7″ 1.4 12" (Mid-2017)A15341MacBook Air "Core 2 Duo" 1.6 13″ (Original)A12371MacBook Air "Core 2 Duo" 1.8 13″ (Original)A12371MacBook Air "Core 2 Duo" 1.6 13″ (NVIDIA)A13041MacBook Air "Core 2 Duo" 1.86 13″ (NVIDIA)A13041MacBook Air "Core 2 Duo" 1.86 13″ (Mid-09)A13041MacBook Air "Core 2 Duo" 2.13 13″ (Mid-09)A13041MacBook Air "Core 2 Duo" 1.4 11″ (Late '10)A13701MacBook Air "Core 2 Duo" 1.6 11″ (Late '10)A13701MacBook Air "Core 2 Duo" 1.86 13″ (Late '10)A13691MacBook Air "Core 2 Duo" 2.13 13″ (Late '10)A13691MacBook Air "Core i5″ 1.6 11" (Mid-2011)A13701MacBook Air "Core i7″ 1.8 11" (Mid-2011)A13701MacBook Air "Core i5″ 1.7 13" (Mid-2011)A13691MacBook Air "Core i7″ 1.8 13" (Mid-2011)A13691MacBook Air "Core i5″ 1.6 13" (Edu Only)A13691MacBook Air "Core i5″ 1.7 11" (Mid-2012)A14651MacBook Air "Core i7″ 2.0 11" (Mid-2012)A14651MacBook Air "Core i5″ 1.7 13" (Edu Only)A14661MacBook Air "Core i5″ 1.8 13" (Mid-2012)A14661MacBook Air "Core i7″ 2.0 13" (Mid-2012)A14661MacBook Air "Core i5″ 1.3 11" (Mid-2013)A14651MacBook Air "Core i7″ 1.7 11" (Mid-2013)A14651MacBook Air "Core i5″ 1.3 13" (Mid-2013)A14661MacBook Air "Core i7″ 1.7 13" (Mid-2013)A14661MacBook Air "Core i5″ 1.4 11" (Early 2014)A14651MacBook Air "Core i7″ 1.7 11" (Early 2014)A14651MacBook Air "Core i5″ 1.4 13" (Early 2014)A14661MacBook Air "Core i7″ 1.7 13" (Early 2014)A14661MacBook Air "Core i5″ 1.6 11" (Early 2015)A14651MacBook Air "Core i7″ 2.2 11" (Early 2015)A14651MacBook Air "Core i5″ 1.6 13" (Early 2015)A14661MacBook Air "Core i7″ 2.2 13" (Early 2015)A14661MacBook Air "Core i5″ 1.8 13" (2017*)A14661MacBook Air "Core i7″ 2.2 13" (2017*)A14661MacBook Air "Core i5″ 1.6 13" (Late 2018)A19321MacBook Air "Core i5″ 1.6 13" (True Tone, 2019)A19321MacBook Pro "Core Duo" 1.67 15″A11501MacBook Pro "Core Duo" 1.83 15″A11501MacBook Pro "Core Duo" 2.0 15″A11501MacBook Pro "Core Duo" 2.16 15″A11501MacBook Pro "Core Duo" 2.16 17″A11511MacBook Pro "Core 2 Duo" 2.16 15″A12111MacBook Pro "Core 2 Duo" 2.33 15″A12111MacBook Pro "Core 2 Duo" 2.33 17″A12121MacBook Pro "Core 2 Duo" 2.2 15″ (SR)A12261MacBook Pro "Core 2 Duo" 2.4 15″ (SR)A12261MacBook Pro "Core 2 Duo" 2.6 15″ (SR)A12261MacBook Pro "Core 2 Duo" 2.4 17″ (SR)A12291MacBook Pro "Core 2 Duo" 2.6 17″ (SR)A12291MacBook Pro "Core 2 Duo" 2.4 15″ (08)A12601MacBook Pro "Core 2 Duo" 2.5 15″ (08)A12601MacBook Pro "Core 2 Duo" 2.6 15″ (08)A12601MacBook Pro "Core 2 Duo" 2.5 17″ (08)A12611MacBook Pro "Core 2 Duo" 2.6 17″ (08)A12611MacBook Pro "Core 2 Duo" 2.4 15″ (Unibody)A12861MacBook Pro "Core 2 Duo" 2.53 15″ (Unibody)A12861MacBook Pro "Core 2 Duo" 2.8 15″ (Unibody)A12861MacBook Pro "Core 2 Duo" 2.66 17″ (Unibody)A12971MacBook Pro "Core 2 Duo" 2.93 17″ (Unibody)A12971MacBook Pro "Core 2 Duo" 2.66 15″ (Unibody)A12861MacBook Pro "Core 2 Duo" 2.93 15″ (Unibody)A12861MacBook Pro "Core 2 Duo" 2.26 13″ (SD/FW)A12781MacBook Pro "Core 2 Duo" 2.53 13″ (SD/FW)A12781MacBook Pro "Core 2 Duo" 2.53 15″ (SD)A12861MacBook Pro "Core 2 Duo" 2.66 15″ (SD)A12861MacBook Pro "Core 2 Duo" 2.8 15″ (SD)A12861MacBook Pro "Core 2 Duo" 3.06 15″ (SD)A12861MacBook Pro "Core 2 Duo" 2.8 17″ Mid-2009A12971MacBook Pro "Core 2 Duo" 3.06 17″ Mid-2009A12971MacBook Pro "Core 2 Duo" 2.4 13″ Mid-2010A12781MacBook Pro "Core 2 Duo" 2.66 13″ Mid-2010A12781MacBook Pro "Core i5″ 2.4 15" Mid-2010A12861MacBook Pro "Core i5″ 2.53 15" Mid-2010A12861MacBook Pro "Core i7″ 2.66 15" Mid-2010A12861MacBook Pro "Core i7″ 2.8 15" Mid-2010A12861MacBook Pro "Core i5″ 2.53 17" Mid-2010A12971MacBook Pro "Core i7″ 2.66 17" Mid-2010A12971MacBook Pro "Core i7″ 2.8 17" Mid-2010A12971MacBook Pro "Core i5″ 2.3 13" Early 2011A12781MacBook Pro "Core i7″ 2.7 13" Early 2011A12781MacBook Pro "Core i7″ 2.0 15" Early 2011A12861MacBook Pro "Core i7″ 2.2 15" Early 2011A12861MacBook Pro "Core i7″ 2.3 15" Early 2011A12861MacBook Pro "Core i7″ 2.2 17" Early 2011A12971MacBook Pro "Core i7″ 2.3 17" Early 2011A12971MacBook Pro "Core i5″ 2.4 13" Late 2011A12781MacBook Pro "Core i7″ 2.8 13" Late 2011A12781MacBook Pro "Core i7″ 2.2 15" Late 2011A12861MacBook Pro "Core i7″ 2.4 15" Late 2011A12861MacBook Pro "Core i7″ 2.5 15" Late 2011A12861MacBook Pro "Core i7″ 2.4 17" Late 2011A12971MacBook Pro "Core i7″ 2.5 17" Late 2011A12971MacBook Pro "Core i5″ 2.5 13" Mid-2012A12781MacBook Pro "Core i7″ 2.9 13" Mid-2012A12781MacBook Pro "Core i7″ 2.3 15" Mid-2012A12861MacBook Pro "Core i7″ 2.6 15" Mid-2012A12861MacBook Pro "Core i7″ 2.7 15" Mid-2012A12861MacBook Pro "Core i7″ 2.3 15" Retina 2012A13981MacBook Pro "Core i7″ 2.6 15" Retina 2012A13981MacBook Pro "Core i7″ 2.7 15" Retina 2012A13981MacBook Pro "Core i5″ 2.5 13" Retina 2012A14251MacBook Pro "Core i7″ 2.9 13" Retina 2012A14251MacBook Pro "Core i5″ 2.6 13" Early 2013A14251MacBook Pro "Core i7″ 3.0 13" Early 2013A14251MacBook Pro "Core i7″ 2.4 15" Early 2013A13981MacBook Pro "Core i7″ 2.7 15" Early 2013A13981MacBook Pro "Core i7″ 2.8 15" Early 2013A13981MacBook Pro "Core i5″ 2.4 13" Late 2013A15021MacBook Pro "Core i5″ 2.6 13" Late 2013A15021MacBook Pro "Core i7″ 2.8 13" Late 2013A15021MacBook Pro "Core i7″ 2.0 15" Late 2013 (IG)A13981MacBook Pro "Core i7″ 2.3 15" Late 2013 (IG)A13981MacBook Pro "Core i7″ 2.6 15" Late 2013 (IG)A13981MacBook Pro "Core i7″ 2.3 15" Late 2013 (DG)A13981MacBook Pro "Core i7″ 2.6 15" Late 2013 (DG)A13981MacBook Pro "Core i5″ 2.6 13" Mid-2014A15021MacBook Pro "Core i5″ 2.8 13" Mid-2014A15021MacBook Pro "Core i7″ 3.0 13" Mid-2014A15021MacBook Pro "Core i7″ 2.2 15" Mid-2014 (IG)A13981MacBook Pro "Core i7″ 2.5 15" Mid-2014 (IG)A13981MacBook Pro "Core i7″ 2.8 15" Mid-2014 (IG)A13981MacBook Pro "Core i7″ 2.5 15" Mid-2014 (DG)A13981MacBook Pro "Core i7″ 2.8 15" Mid-2014 (DG)A13981MacBook Pro "Core i5″ 2.7 13" Early 2015A15021MacBook Pro "Core i5″ 2.9 13" Early 2015A15021MacBook Pro "Core i7″ 3.1 13" Early 2015A15021MacBook Pro "Core i7″ 2.2 15" Mid-2015 (IG)A13981MacBook Pro "Core i7″ 2.5 15" Mid-2015 (IG)A13981MacBook Pro "Core i7″ 2.8 15" Mid-2015 (IG)A13981MacBook Pro "Core i7″ 2.5 15" Mid-2015 (DG)A13981MacBook Pro "Core i7″ 2.8 15" Mid-2015 (DG)A13981MacBook Pro "Core i5″ 2.0 13" Late 2016A17081MacBook Pro "Core i7″ 2.4 13" Late 2016A17081MacBook Pro "Core i5″ 2.9 13" Touch/Late 2016A17061MacBook Pro "Core i5″ 3.1 13" Touch/Late 2016A17061MacBook Pro "Core i7″ 3.3 13" Touch/Late 2016A17061MacBook Pro "Core i7″ 2.6 15" Touch/Late 2016A17071MacBook Pro "Core i7″ 2.7 15" Touch/Late 2016A17071MacBook Pro "Core i7″ 2.9 15" Touch/Late 2016A17071MacBook Pro "Core i5″ 2.3 13" Mid-2017A17081MacBook Pro "Core i7″ 2.5 13" Mid-2017A17081MacBook Pro "Core i5″ 3.1 13" Touch/Mid-2017A17061MacBook Pro "Core i5″ 3.3 13" Touch/Mid-2017A17061MacBook Pro "Core i7″ 3.5 13" Touch/Mid-2017A17061MacBook Pro "Core i7″ 2.8 15" Touch/Mid-2017A17071MacBook Pro "Core i7″ 2.9 15" Touch/Mid-2017A17071MacBook Pro "Core i7″ 3.1 15" Touch/Mid-2017A17071MacBook Pro "Core i5″ 2.3 13" Touch/2018A19891MacBook Pro "Core i7″ 2.7 13" Touch/2018A19891MacBook Pro "Core i7″ 2.2 15" Touch/2018A19901MacBook Pro "Core i7″ 2.6 15" Touch/2018A19901MacBook Pro "Core i7″ 2.6 15" Touch/2018 VegaA19901MacBook Pro "Core i9″ 2.9 15" Touch/2018A19901MacBook Pro "Core i9″ 2.9 15" Touch/2018 VegaA19901MacBook Pro "Core i5″ 2.4 13" Touch/2019A19891MacBook Pro "Core i7″ 2.8 13" Touch/2019A19891MacBook Pro "Core i7″ 2.6 15" Touch/2019A19901MacBook Pro "Core i9″ 2.3 15" Touch/2019A19901MacBook Pro "Core i9″ 2.3 15" Touch/2019 VegaA19901MacBook Pro "Core i9″ 2.4 15" Touch/2019A19901MacBook Pro "Core i9″ 2.4 15" Touch/2019 VegaA19901MacBook Pro "Core i5″ 1.4 13" Touch/2019 2 TB 3A21591MacBook Pro "Core i7″ 1.7 13" Touch/2019 2 TB 3A21591MacBook Pro "Core i7″ 2.6 16" 2019 (Scissor)A21411MacBook Pro "Core i9″ 2.3 16" 2019 (Scissor)A21411MacBook Pro "Core i9″ 2.4 16" 2019 (Scissor)A21411Power Macintosh G3 233 DesktopM39791Power Macintosh G3 233 MinitowerM44051Power Macintosh G3 266 DesktopM39791Power Macintosh G3 266 MinitowerM44051Power Macintosh G3 300 DesktopM39791Power Macintosh G3 300 MinitowerM44051Power Macintosh G3 333 MinitowerM44051Power Macintosh G3 233 All-in-OneM47871Power Macintosh G3 266 All-in-OneM47871Power Macintosh G3 300 (Blue & White)M51831Power Macintosh G3 350 (Blue & White)M51831Power Macintosh G3 400 (Blue & White)M51831Power Macintosh G3 450 (Blue & White)M51831Power Macintosh G4 400 (PCI)M51831Power Macintosh G4 450 (AGP)M51831Power Macintosh G4 500 (AGP)M51831Power Macintosh G4 350 (PCI)M51831Power Macintosh G4 400 (AGP)M51831Power Macintosh G4 350 (AGP)M51831Power Macintosh G4 400 (Gigabit)M51831Power Macintosh G4 450 DP (Gigabit)M51831Power Macintosh G4 500 DP (Gigabit)M51831Power Macintosh G4 450 CubeM78861Power Macintosh G4 500 CubeM78861Power Macintosh G4 466 (Digital Audio)M51831Power Macintosh G4 533 (Digital Audio)M51831Power Macintosh G4 667 (Digital Audio)M51831Power Macintosh G4 733 (Digital Audio)M51831Power Macintosh G4 733 (Quicksilver)M84931Power Macintosh G4 867 (Quicksilver)M84931Power Macintosh G4 800 DP (Quicksilver)M84931Power Macintosh G4 800 (QS 2002)M84931Power Macintosh G4 933 (QS 2002)M84931Power Macintosh G4 1.0 DP (QS 2002)M84931Power Macintosh G4 867 DP (MDD)M85701Power Macintosh G4 1.0 DP (MDD)M85701Power Macintosh G4 1.25 DP (MDD)M85701Power Macintosh G4 1.0 (FW 800)M85701Power Macintosh G4 1.25 DP (FW 800)M85701Power Macintosh G4 1.42 DP (FW 800)M85701Power Macintosh G4 1.25 (MDD 2003)M85701Power Macintosh G5 1.6 (PCI)A10471Power Macintosh G5 1.8 (PCI-X)A10471Power Macintosh G5 2.0 DP (PCI-X)A10471Power Macintosh G5 1.8 DP (PCI-X)A10471Power Macintosh G5 1.8 DP (PCI)A10471Power Macintosh G5 2.0 DP (PCI-X 2)A10471Power Macintosh G5 2.5 DP (PCI-X)A10471Power Macintosh G5 1.8 (PCI)A10931Power Macintosh G5 2.0 DP (PCI)A10471Power Macintosh G5 2.3 DP (PCI-X)A10471Power Macintosh G5 2.7 DP (PCI-X)A10471Power Macintosh G5 Dual Core (2.0)A1117/A1177*1Power Macintosh G5 Dual Core (2.3)A1117/A1177*1Power Macintosh G5 "Quad Core" (2.5)A1117/A1177*1PowerBook G3 250 (Original/Kanga/3500)M35531PowerBook G3 233 (Wallstreet)M47531PowerBook G3 250 (Wallstreet)M47531PowerBook G3 292 (Wallstreet)M47531PowerBook G3 233 (PDQ – Late 1998)M47531PowerBook G3 266 (PDQ – Late 1998)M47531PowerBook G3 300 (PDQ – Late 1998)M47531PowerBook G3 333 (Bronze KB/Lombard)M53431PowerBook G3 400 (Bronze KB/Lombard)M53431PowerBook G3 400 (Firewire/Pismo)M75721PowerBook G3 500 (Firewire/Pismo)M75721PowerBook G4 400 (Original – Ti)M58841PowerBook G4 500 (Original – Ti)M58841PowerBook G4 550 (Gigabit – Ti)M84071PowerBook G4 667 (Gigabit – Ti)M84071PowerBook G4 667 (DVI – Ti)A10011PowerBook G4 800 (DVI – Ti)A10011PowerBook G4 867 (Ti)A10251PowerBook G4 1.0 (Ti)A10251PowerBook G4 867 12″ (Al)A10101PowerBook G4 1.0 17″ (Al)A10131PowerBook G4 1.0 12″ (DVI – Al)A10101PowerBook G4 1.0 15″ (FW800 – Al)A10461PowerBook G4 1.25 15″ (FW800 – Al)A10461PowerBook G4 1.33 17″ (Al)A10521PowerBook G4 1.33 12″ (Al)A10101PowerBook G4 1.33 15″ (Al)A10951PowerBook G4 1.5 15″ (Al)A10951PowerBook G4 1.5 17″ (Al)A10851PowerBook G4 1.5 12″ (Al)A11041PowerBook G4 1.5 15″ (SMS/BT2 – Al)A11061PowerBook G4 1.67 15″ (Al)A11061PowerBook G4 1.67 17″ (Al)A11071PowerBook G4 1.67 15″ (DLSD/HR – Al)A11381PowerBook G4 1.67 17″ (DLSD/HR – Al)A11391Xserve G4/1.0N/A1Xserve G4/1.0 DPN/A1Xserve G4/1.33 (Slot Load)N/A1Xserve G4/1.33 DP (Slot Load)N/A1Xserve G4/1.33 DP Cluster NodeN/A1Xserve G5/2.0 (PCI-X)A10681Xserve G5/2.0 DP (PCI-X)A10681Xserve G5/2.0 DP Cluster Node (PCI-X)N/A1Xserve G5/2.3 DP (PCI-X)A10681Xserve G5/2.3 DP Cluster Node (PCI-X)N/A1Xserve Xeon 2.0 "Quad Core" (Late 2006)A11961Xserve Xeon 2.66 "Quad Core" (Late 2006)A11961Xserve Xeon 3.0 "Quad Core" (Late 2006)A11961Xserve Xeon 2.8 "Quad Core" (Early 2008)A12461Xserve Xeon 2.8 "Eight Core" (Early 2008)A12461Xserve Xeon 3.0 "Eight Core" (Early 2008)A12461Xserve Xeon Nehalem 2.26 "Quad Core"A12791Xserve Xeon Nehalem 2.26 "Eight Core"A12791Xserve Xeon Nehalem 2.66 "Eight Core"A12791Xserve Xeon Nehalem 2.93 "Eight Core"A1279