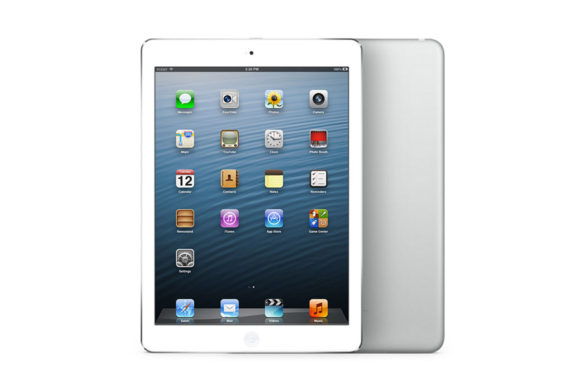 Do you have a cracked iPad screen or other issue needing repair? Have you been searching for Malta`s fastest and best quality iPad screen repair company? Welcome to PULPTECH. We are the fastest and most reliable provider of iPad repair services in Malta.
Replace iPad Screen:
The glass screen and LCD are the most common things that break and shatter on all iPads, requiring the most frequent repairs. If you have dropped, broken, shattered, or cracked the glass screen on your iPad this page is a great place to get more information about our iPad repair services. Let the experts at PULPTECH help get you back in the game with our iPad screen replacement service
We also repair other problems on ipads including, Wifi problems, Lcd replacements, Battery replacements, Charging Issues, Chassis replacements etc.
We Specialize on all iPad's repairs some of whitch are:
iPad Pro 12.9-inch 3rd generation (2018)
A1876
Wi-Fi Only
A1895
Wi-Fi + Cellular
A2014
Wi-Fi + Cellular
A1983
Wi-Fi + Cellular (China only)
iPad Pro 12.9-inch 2nd generation (2017)
A1670
Wi-Fi Only
A1671
Wi-Fi + Cellular
iPad Pro 12.9-inch 1st generation (2015)
A1584
Wi-Fi Only
A1652
Wi-Fi + Cellular
iPad Pro 11-inch (2018)
A1980
Wi-Fi Only
A1934
Wi-Fi + Cellular
A2013
Wi-Fi + Cellular
A1979
Wi-Fi + Cellular (China only)
iPad Pro 10.5-inch (2017)
A1701
Wi-Fi Only
A1709
Wi-Fi + Cellular
iPad Pro 9.7-inch (2016)
A1673
Wi-Fi Only
A1674
Wi-Fi + Cellular
A1675
Wi-Fi + Cellular
iPad Air 3 (2019)
A2152
Wi-Fi Only
A2123
Wi-Fi + Cellular
A2153
Wi-Fi + Cellular
A2154
Wi-Fi + Cellular (China only)
iPad Air 2 (2014)
A1566
Wi-Fi Only
A1567
Wi-Fi + Cellular
iPad Air (2013)
A1474
Wi-Fi Only
A1475
Wi-Fi + Cellular
A1476
Wi-Fi + Cellular (TD-LTE)
iPad mini 5 (2019)
A2133
Wi-Fi Only
A2124
Wi-Fi + Cellular
A2126
Wi-Fi + Cellular
A2125
Wi-Fi + Cellular (China only)
iPad mini 4 (2015)
A1538
Wi-Fi Only
A1550
Wi-Fi + Cellular
iPad mini 3 (2014)
A1599
Wi-Fi Only
A1600
Wi-Fi + Cellular
iPad mini 2 (2013)
A1489
Wi-Fi Only
A1490
Wi-Fi + Cellular
A1491
Wi-Fi + Cellular (TD-LTE)
iPad mini (2012)
A1432
Wi-Fi Only
A1454
Wi-Fi + Cellular
A1455
Wi-Fi + Cellular (MM)
iPad 7th generation (2019)
A2197
Wi-Fi Only
A2198
Wi-Fi + Cellular
A2200
Wi-Fi + Cellular
iPad 6th generation (2018)
A1893
Wi-Fi Only
A1954
Wi-Fi + Cellular
iPad 5th generation (2017)
A1822
Wi-Fi Only
A1823
Wi-Fi + Cellular
iPad 4th generation (2012)
A1458
Wi-Fi Only
A1459
Wi-Fi + Cellular
A1460
Wi-Fi + Cellular (MM)
iPad 3rd generation (2012)
A1416
Wi-Fi Only
A1430
Wi-Fi + Cellular
A1403
Wi-Fi + Cellular (VZ)
iPad 2nd generation (2011)
A1395
Wi-Fi Only
A1396
GSM model
A1397
CDMA model
iPad 1st generation (2010)
A1219
Wi-Fi only
A1337
Wi-Fi + 3G